A tyre baler is a machine designed to compact used tires into tightly compressed bales, making them easier to store, transport, and recycle. Available in two types, vertical tyre baler, and horizontal tyre baler. our tire baler machine is suitable for operations of all sizes. It's durable, safe, and easy to maintain, with a range of safety features, easy cleaning procedures, and regular inspection requirements. If you are interested in this machine, contact us today for a free quote.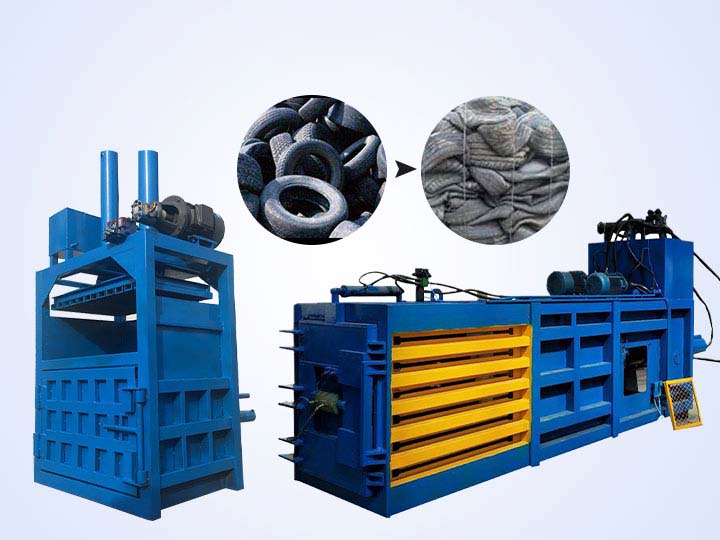 Shuliy durable tyre baler for sale
We are proud to offer two types of tyre baling machine for sale, each with its own unique features and benefits. Our vertical tire baler is perfect for small to medium-sized operations, with a compact design that saves space and reduces costs. This type of baler is easy to operate and maintain, with a simple loading system and wire tying mechanism.
On the other hand, our horizontal tire baler is ideal for larger operations that require higher volumes of tires to be processed. It features a horizontal design that can handle a greater capacity of tires, with an automatic feeding system that processes large volumes of tires without manual intervention.
Are you in need of a high-quality tyre baler machine? Get in touch with us for more helpful machine details and a free price list.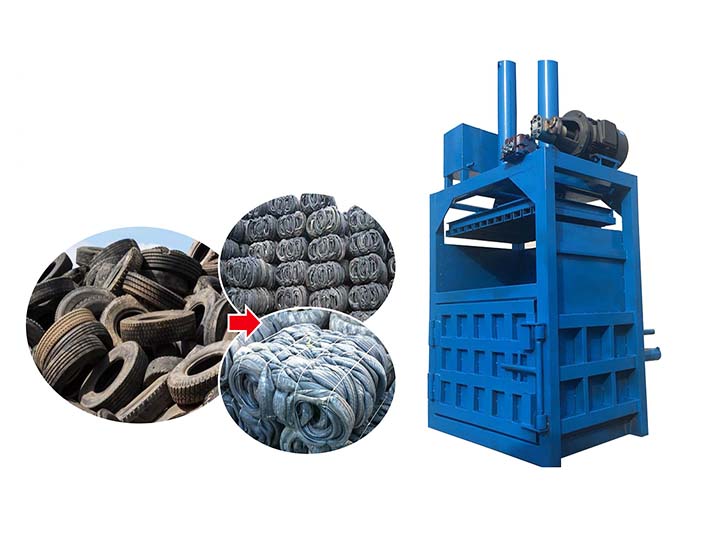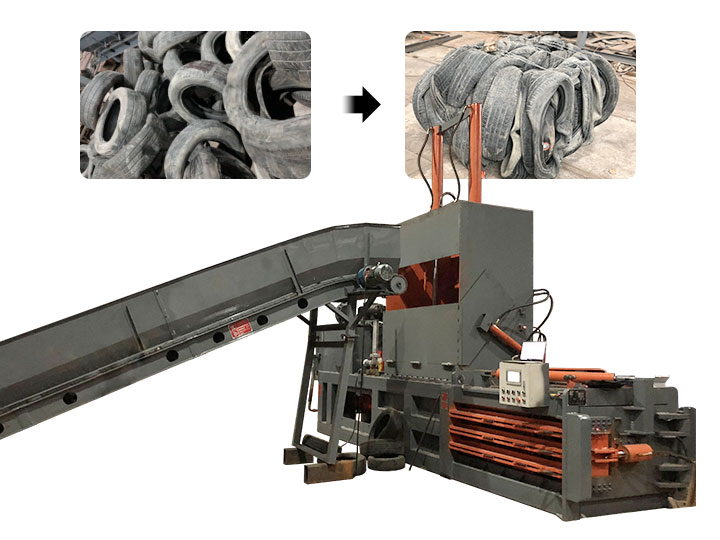 Tire baler machine parameters
| | |
| --- | --- |
| Model | SLV-120 |
| Pressure | 120T |
| Power | 18.5kw |
| Capacity | 7-8 bales per hour |
| Bale weight | 400-600kgs |
| Bale size | 1100 x 800 x700-1000mm |
| Machine size | 1500x1200x3800mm |
| Machine weight | About 3.2 tons |
Why recycle tires?
Recycling tires is important for several reasons. It reduces the amount of waste in landfills, minimizing environmental hazards and conserving natural resources. Additionally, recycling tires generates revenue and creates job opportunities by transforming used tires into valuable products such as rubber mulch and playground surfaces. Overall, recycling tires is crucial for environmental protection, resource conservation, and economic growth.
How tyre baler work?
The tyre baling process involves several steps. First, the tires are fed into the baler using the loading system. Once inside the baler, the tyres are crushed and compressed by the hydraulic cylinder. The compressed tires are then tied together using the wire tying system to form a bale. The resulting bales are then removed from the baler and stored for transportation or recycling.
Main components of tyre bailing machine
All tire balers have several key components that work together to compress and bale used tires. These include the hydraulic cylinder, bale size adjustment, wire tying system, loading system, and control panel.
The hydraulic cylinder is the heart of the tire baler, and it is responsible for compressing the tires. Bale size adjustment allows operators to adjust the size of the bales according to their needs. The wire tying system is used to tie the bales together securely, while the loading system is used to feed tires into the baler.
The control panel is the nerve center of the tire baler. It allows operators to monitor and control the entire process, from feeding the tires to tying the bales. It also includes safety features that help prevent accidents and ensure that the baler operates efficiently.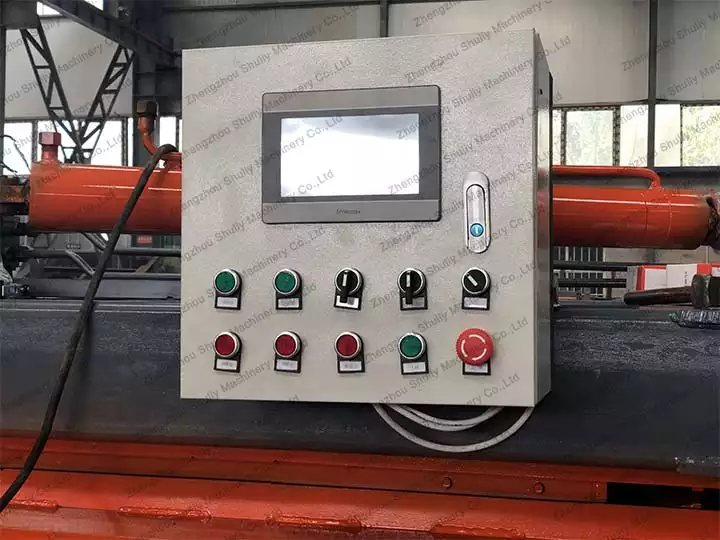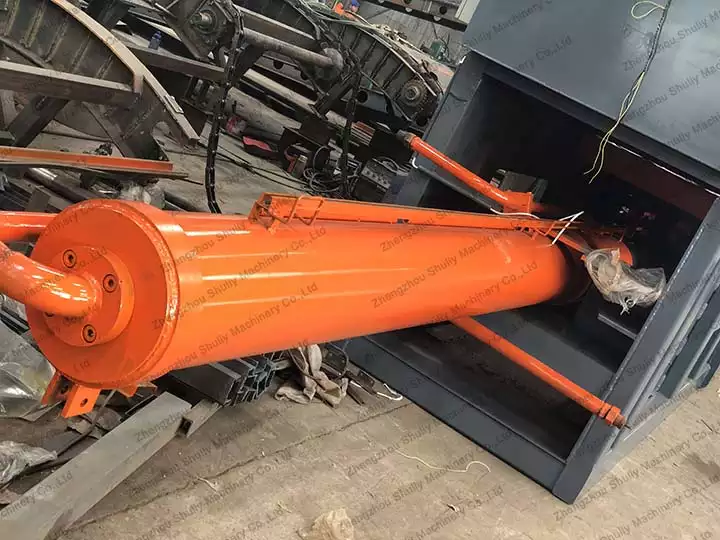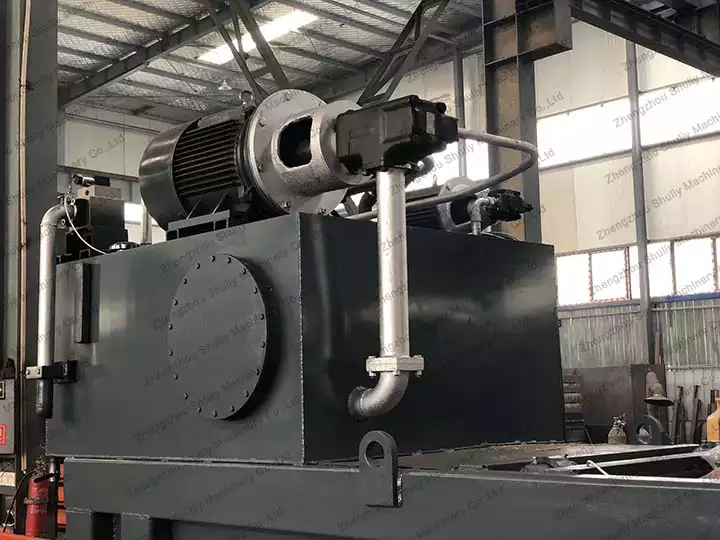 Maintenance and Safety Considerations
Like any machine, tyre baler machine requires regular maintenance to ensure optimal performance and longevity. This includes checking the hydraulic fluid levels, cleaning the baler, and inspecting the wire tying system.
Safety is also a critical consideration when working with tire balers. Operators should receive proper training on how to operate the baler safely and how to follow safety procedures. This includes wearing appropriate personal protective equipment and following safe loading and unloading procedures.
Contact us to start your business today
As a leading industrial baler manufacturer and supplier, tyre baler machine is one of our most popular products. And many other bailing machines available from us, covering scrap metal baler, cardboard baler, aluminum can baler, plastic bottle baler, garbage baler, etc. All our machines enjoy assured quality, international certificates, and reliable services. Welcome to contact us for best quote.